Client Impact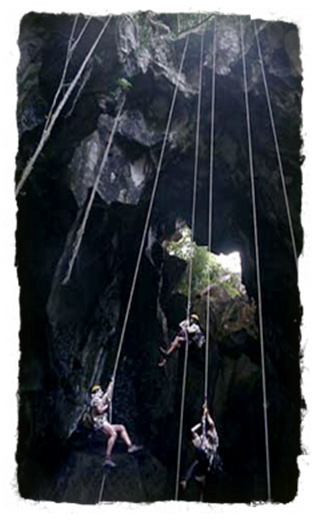 Terri has it all.
She has the knowledge of traditional interval training and phased preparation for key events. She has the experience both in the past and current in all types of events and all types of conditions which is invaluable to my multifaceted ultra endurance season.  Not only does she train, she lives it! She has the ability to coach the many aspects of training and racing that are necessary for success…mental preparedness, physical development, gear selection/understanding/management, nutritional planning, dealing with adversity, and proper recovery. She has the intuition to know exactly what I need when I need it.  In some ways she knows me better than I know myself.
Knowledge, experience, ability, and intuition—hands down, the best coach that I have ever worked with.
– M. Resinski
My first year in triathlon was amazing and fun! I embraced the multi-sport lifestyle and placed in my age group in five races with two first place finishes.  I also took 4th & 7th in my first two olympic distance triathlons. I was proud of my accomplishments, but wanted to take my training to the next level. Since working with Terri, I've never felt stronger.  I also like having all of my fitness-related questions answered. It's a great feeling to know that I'm training smart, especially as I'm preparing to compete in my first half ironman event.  I'm excited to see where my training and fitness level takes me in the coming year under Terri's guidance!
– E. Washburn
I called Terri after a surprise DNF at my 16th Ironman. Why Terri? She's been in the "trenches" in all the endurance events competing and placing at the highest levels. I figured that if she hadn't already experienced my nutrition issues herself, she'd have seen it and figured out a solution,or at least be able to suggest a training and race day plan. That's exactly what I got and more. Terri was empathetic AND solution oriented. She had a lot of questions that focused her ideas for me. She actually set up our two telephone consultations such that I felt like I had a new partner in my plan. I like that. Terri helped me come to my own conclusions, which is important for building belief and confidence in the game plan. Our work was successful. I won my age group in another Ironman just 21/2 months after my earlier career low.
– J. Howland
I have been training with Terri for two years and despite my living in New York and her being in California, the distance has never been an issue. Terri has prepared me for both a 70.3 triathlon and 50k trail race both of with which I had no prior experience competing in. Terri has always been there to answer my questions and concerns about my training program. I've found that Terri's own race experiences are invaluable for my preparation for these events. Due to the time and effort Terri has put into my training crossing the finish line is always there.
Thanks Terri!
I will always turn to Terri for any endurance training in my future.
– Dr. F. Welling
I was at a point in my life when I had realized I needed to pay closer attention to my aging body when I found myself on Terri's website marveling at her many impressive accomplishments. I needed more guidance going into the confusing and intimidating world of triathlon training.
I am a Production Designer in the film industry so my schedule can be very difficult but Terri listened, and started me on a program to fit my level, goals, and lifestyle. She has been amazing at adjusting and anticipating the ebbs and flows in my busy life and has kept me on track and in control in the hard times.
Terri's experience and wisdom shine through when restraint is called for, and she deeply understands and trusts the value of consistency and slowly building to achieve the long term goals. I can train with confidence that I am in experienced hands.
Terri has helped change my life. I look forward to many more great years of health, exercise, and partnership with Terri.
– M. Whist
I am not an elite, or even an aspiring elite, athlete and when I first decided to hire a coach to help me prepare for my third Olympic distance triathlon most of my friends and family thought it seemed a little odd. But I realized that the more prepared I am when I race, the more fun I have! Terri Schneider is a unique combination of a seasoned, educated professional athlete and approachable human being and she has been the perfect coach to help me reach my goals.
Triathlon and running are important, but they are not my entire life and I wanted to find a coach that would help me create a realistic schedule that worked into my already over packed life. Terri has not only created personalized workouts that have helped me increase my fitness beyond my wildest expectations, she has motivated me to stretch beyond my comfort zone and attempt events I would have thought impossible 2 years ago. I am eternally grateful to Terri for the guidance, love, and support she has given me. She has routinely gone above and beyond the call of duty as a coach to keep me moving in the direction of my goals and when I bust my marathon PR again this year I will finally stop taking her name in vain during speed workouts!
– S. Rader
THANK YOU Terri for giving me the tools of the body, mind, and soul to make this Ironman journey an accomplishment that will forever make be feel the fire within me.
You are such an inspiration to me on SO many levels.
Thank you for guiding me… supporting me, and for making a dream of mine achievable. I am grateful for your, knowledge, insight. I will not forget this experience nor the dedication from you in making this defining moment a reality for me. You have always been very honest about what it would take to accomplish an Ironman finish and I appreciate that! I have listened and often hung on your words, making notes that I could re-read in preparation for the race. I have read and re-read your book on mental training many times so as not to leave a stone unturned. I know I can go the distance. I know results come when we are committed to the work. This will play out in other areas of my life although I don't know exactly how just yet, I'm sure it will.
Thanks, Terri!!  You continue to build your legacy in this community by helping others achieve impossible things.
– Jill
This was really one of the most amazing experiences of my life to date with the exception of giving birth to my two kids. Going thru that finish line was such an unbelievable feeling. I truly do not think I could have done it without your wisdom and training. You have really inspired me. Now I know it is possible to do anything if I work hard and focus on the goal at hand. Thanks for showing me that.
– Heidi
Terri is not only an exceptional teacher, she is patient, honest, experienced, supportive and a tremendous motivator. She taught me that there is an athlete in all of us, and proving that to yourself can be one of the most rewarding experiences you'll ever have.
– Laura
Thanks for helping women and men believe that they can push their limits and achieve great things.
– Annie
I never thought I'd do anything like this race. I didn't believe I could. I realize now how much we can limit ourselves by not having enough faith in our abilities. I know better now, and I want to thank Terri for giving me that.
– John
After a few years of racing tri's I thought I had reached my potential. I joined Terri and her training program to get some professional input. The results were excellent! I gained a much better perspective on my training and improved my training efficiency. Terri evaluated my technique and gave input to help improve my biomechanics in all three sports.
– Clarissa
Thanks for all your training schedules, your advice and support, I know I could never have done this without you.
– Debby
Terri, is a great leader, I admire and appreciate her ability to inspire me to be a better person.
– Fadi
I would like to thank you for your training, inspiration, and humor. You are gifted in a number of ways, including leadership.
– Dana
Thank you for being there for me and practicing "tough love." I didn't think I could go another inch, but I did, with your talking me through and even reaching out to me. That's what a great teacher and coach is about–and, girl, you are it!
– Cathleen
You are a great role model to many, and in particular to me…as I learn to tread unknown territories of life.
– Sean
Terri has helped me out immeasurably. For different endeavors in a persons life one can usually point back to a specific person or event that launches you in to that experience. Terri was the platform that launched me into my triathlon experience that I am so dearly loving, but more then that, she was the starting point which I look back at as being the beginning of me becoming a multi dimensioned athlete. I see the things that I have learned from her and her experiences pushing myself into uncharted territory as an athlete and a person. Triathlons are just a first step that Terri enabled me to take.
– Rick
Terri built me workouts that are incredibly appropriate. It's hard to describe where I'm at this early in the season compared to where I was on my own. I know lots about training but having the schedules built for me keeps me from overdoing it and burning out before I make the necessary progress to attain big goals for this year. I hate to give up my secret advantage but she deserves the business.
– Diane
Terri is a warrior.  She just has that unyielding drive that keeps her head and heart in the game of life—and of the game of improvement no matter the adversities and obstacles that will in fact, come our way. She is truly a tremendous athlete—and it is because of experiences that make you who you are—so rare, unparalleled and able to teach others how to continue to plow through it. I admire her tenacity; her wisdom; her patience; and her desire to learn about herself.  She is such a courageous athlete and woman.  A true Warrior.
–  Jill